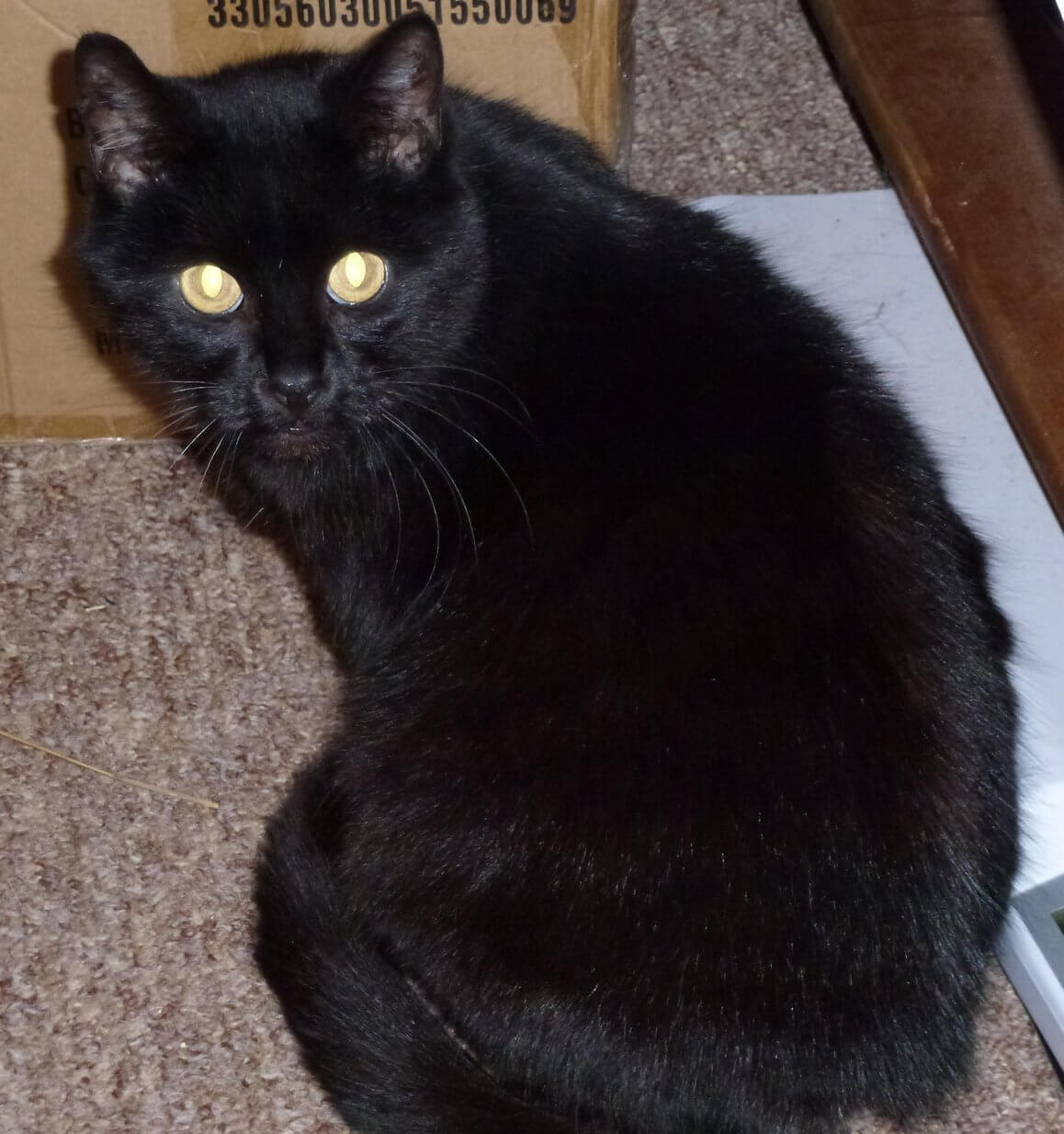 Sid is settling in really well. At first he was very quiet and shy but he's beginning to show his true colours now. He is quite cheeky – we just love him.
At first he was quite shy, and didn't really venture beyond the living room for the first twelve months. Since a month ago he comes upstairs every night and sleeps on my bed along with Timmy the other cat I adopted. The get along very well most of the time. Sid is actually very cheeky at times now he's come out of his shell and he's is very chilled out.
He also enjoys befriending all our foster cats.
Note how much better his coat is now. The vet says he is the most perfect cat for his age – he weighed in at 5.02 kg (just over 11lbs).
He has now found his voice too, and is quite chatty when he wants to be.