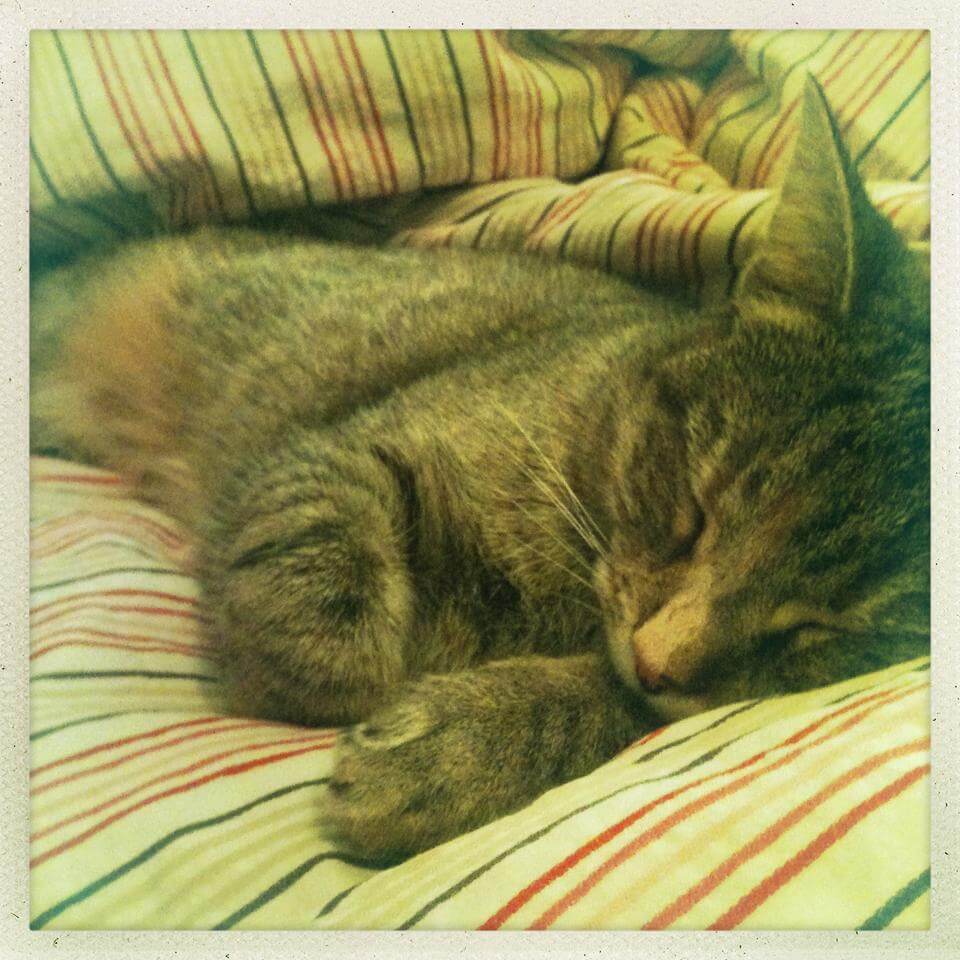 I adopted a young female cat, August 2012, called Adelaide. She was the best thing I did last year and we are getting on very well. She is now called Zazu and sleeps on my bed all night as close to me as possible.
She's very playful and loves playing football and she's also very vocal. She loves to be the centre of attention and sits on my newspapers, laptop and in front of the TV, and wherever there are people, she will be there.
Thank you so much for allowing me to adopt her.