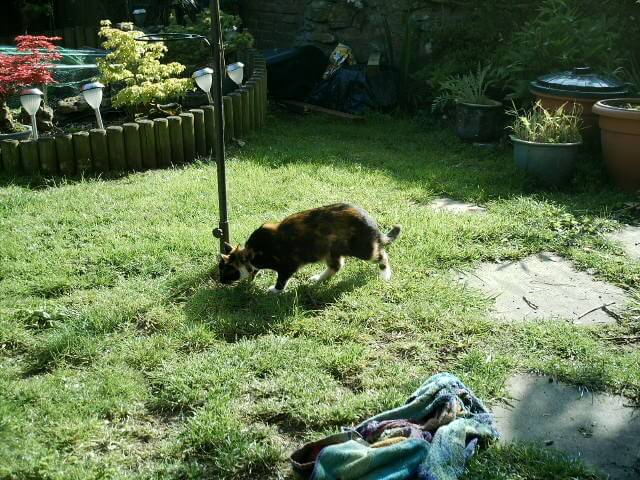 Hi! Didn't want you to think that I had forgotten about the pictures of Saffie,out and about in the garden
She's become a real little predator. Spiders and Daddy longlegs beware!!! Benson & Saffie play so well in the garden.
They make a great double act. Watching them is better than watching the rubbish they pass for programmes on the TV! Anyway, I've attached the best pics. You'll see that she's grown a lot too.
She's on this great food, called Purely. It's 100% organic and unlike most cat foods that claim to have chicken in it, in Saffie's food you can see the lumps of chicken, and she loves it. (Turned her nose up at the fish one!) She is definitely NOT a fish loving cat!