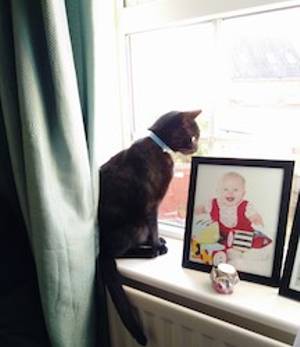 Just to thank you and let you know that Thomas, now renamed Jingle by my two daughters, is settling well.
I'm attaching a few pictures from his first couple of days (he found his window sill spot) and he settled on 'his' comfy armchair today.
Feel free to use any of these in your Happy Tails posts. 🙂
I registered him at my local vet,  got him some decent dry food there and contacted the insurance today.
It's a pleasure to come home to him.