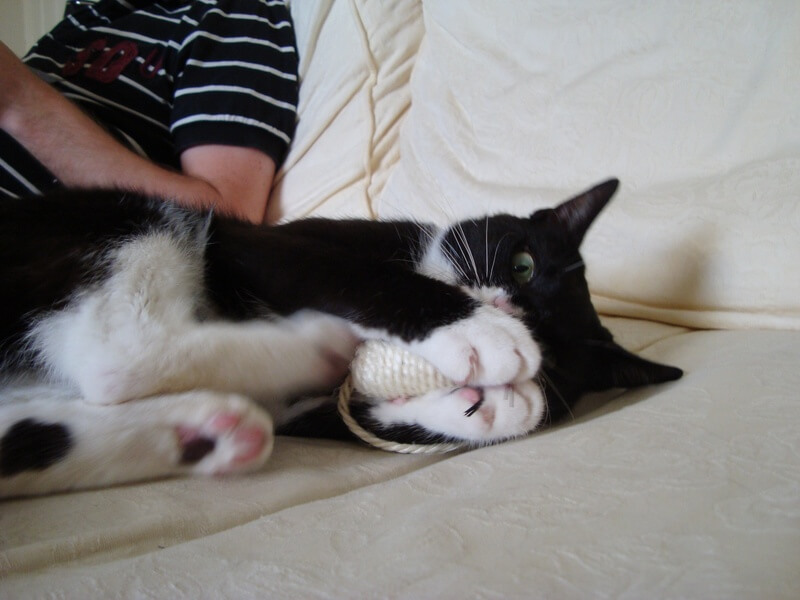 Here are a couple of photos of Jack (formerly Gershwin) settling into his new home. As his foster carer knows, he doesn't sit still for two seconds so getting pictures can be difficult!
He's been very entertaining, playing with everything and investigating every corner of our house. He's very loving and enjoys his cuddles.
Jack hasn't been remotely phased by moving to a new home and it feels like he's been here forever now. We're so pleased to have a cat with such a big personality!
Thanks to Bristol and Wales Cat Rescue.