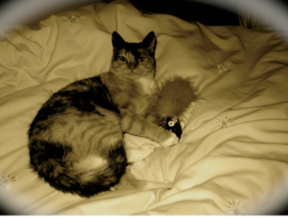 I've recently taken on a new family – it's been tough but someone had to do it. The poor folks have been without someone to look after them for 3 years – can you believe it.
Training my new family is going well. There have been a few teething problems, but nothing I can't handle. I'll soon have them whipped into shape. For now the work continues.
p.s If they could just leave the bedroom doors open, life would be a lot easier.