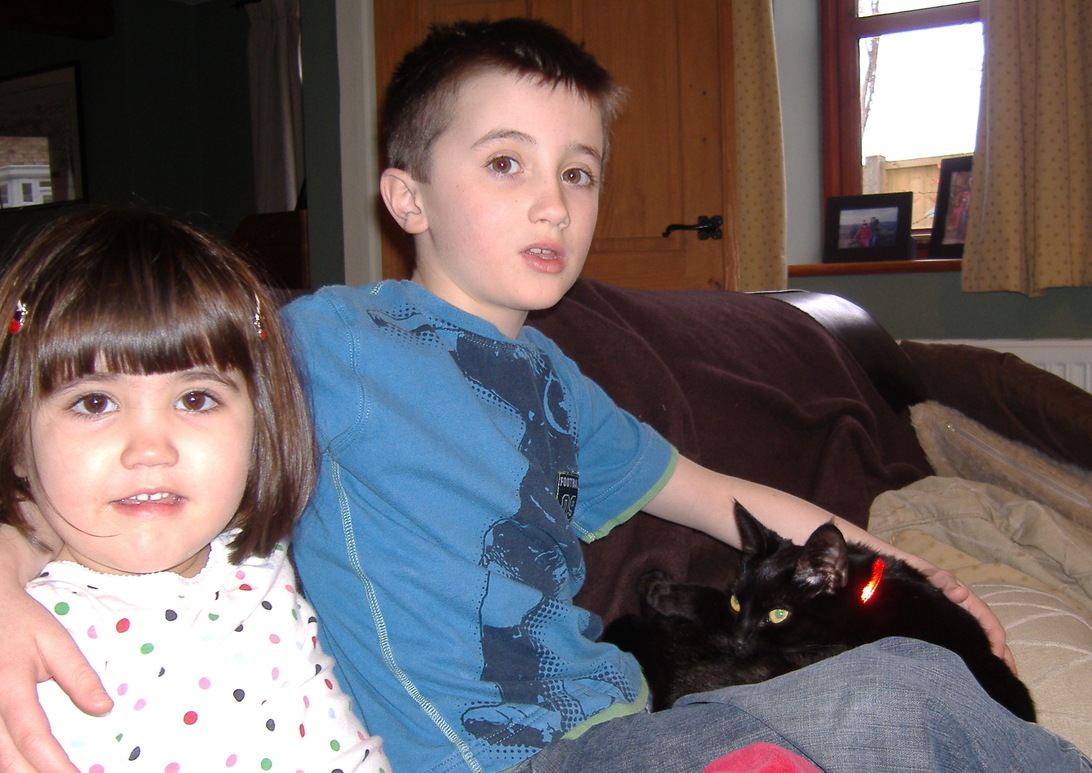 Lola has settled in really well – it was as if she's always lived here and she very quickly made herself part of the family!
She is ready and waiting for Daniel (7) and Millie (4) to wake up in the morning so she can run around and around the dining table chasing a bit of string before breakfast and as soon as I sit down she is straight on my lap for a stroke – in fact she's on my knee as I'm typing this!
All in all she's a lovely cat with a very sweet nature and exactly what we wished for so thank you so much for getting us together!
She's shy of nothing but as soon as the camera comes out she's off – I think she's having a bit of fun with us – but I managed to get a sneaky photo of her with Daniel and Millie.