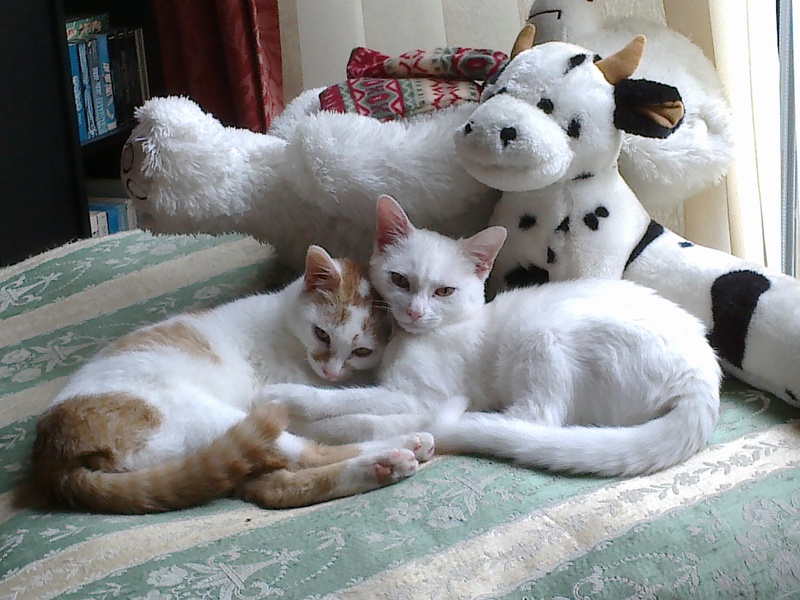 Thank you so much for allowing us to adopt Lily and Bear. We knew from the start that they were disabled, having deformed paws, but we saw them for the beautiful kittens that they were and just wanted them to be happy with us.
Lily has gone from strength to strength and, despite her disability, this does not ever hold her back. She loves the sun and the plants in the garden and, because of her fair skin, we have to keep her in because of the strength of the sun sometimes and she hates it! She wants to be outside playing with nature!
Unfortunately, Bear's disabilities turned out to be more than physical and he is likely to have neurological problems for the rest of his life. However, he is such a happy, loving little boy that we will always be thankful that he has been with us for however long he is. He has defied all the odds to lead a full and happy life and we are so proud of him! Our "kittens" are now 10 months old and still growing!
Thank you to Bristol and Wales for giving us the opportunity to give these amazing cats a home and thank you also for your continued support and commitment to their well being. It's not easy looking after damaged cats but we will always be proud to call them part of our family.