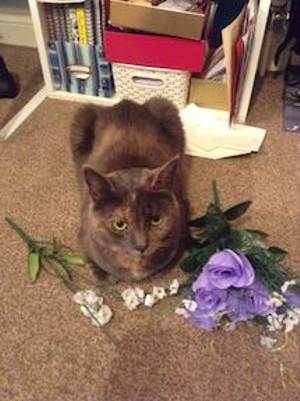 Claude (formerly Minnie), has settled in so well to her new home you'd think she owned the place! She's so affectionate, even visitors who aren't fond of cats quickly change their minds.
Claude is a real chatterbox, always keen to tell you her opinion, and she's definitely an attention seeker. She's yet to meet a laptop keyboard she won't sit on!
Her worst habit is stealing food from your plate, but then she does also attack her own tail; I should have listened when her description said she was more like a dog.
Whatever she is, we love her, and Claude is very happy in her new home. 🙂