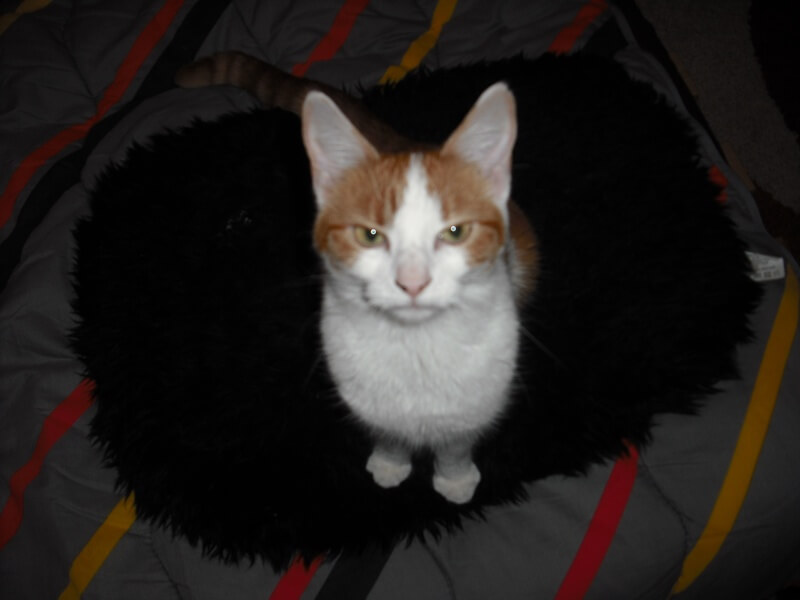 We just thought we would let you know how Molly (was Kira) is getting on after having her for three months.
When we first met her she was so friendly and all over us so we instantly knew she was the cat for us!!  After getting her to her new home and hiding under the futon for a few hours she came out wanting cuddles and after that she has never looked back.
Her personality has developed even more than when we first met her into a wonderful, loving cat and she purrs all the time.  Molly loves talking to us and likes to wake you in the early hours of the morning purring and wanting to be fussed.
After a slow and difficult start getting to know the cat (Charlie) we already had, they are finally starting to come round and we are hoping they will eventually be friends as time goes on.
She has been going outside for a month now but doesn't go very far and keeps coming back to check we are around.  Molly is a great addition to our family, she is very spoilt and we love her to bits.
We just wanted to say thanks to B&W Cat rescue for Molly and all that you do for the kittens/cats.