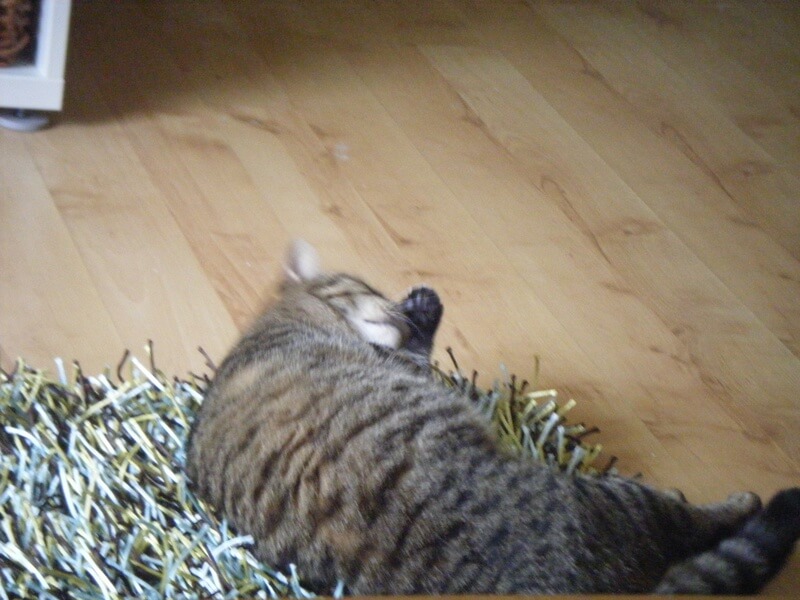 So we've had Tess for 2 weeks and what a sweetie she is! Within 10 min of her arriving in the house she had explored the whole place and decided to find out about us…. the only way cats do and sit on your lap.
She's turned in to a semi confident little kitty who loves her cuddles, scratches under the chin and also bed time where she gets up on to the bed and climbs all over us wanting attention…. even if she just had cuddles for the last 2-3 hours….
She's getting into the habit of treats and eating out of your hands but still holds that bit of shyness/timidness.
She's well behaved and doesn't even look at eating off plates or the kitchen side. She's found her favourite sun spots and has her own double bed which is in the sun most of the day.
Once she's sunned herself and had a little prowl round the house she's waiting on the front window sill for us to come home from work. When we've got through the front door the racket starts and Tess shows us how much she's missed us by constantly meowing.
As you can see from the photo she loves her rug and likes to groom it as well as put her toys on it and play in front of us.
Thank you again for letting us adopt Tess she is a lovely kitty and a welcome addition to our home.