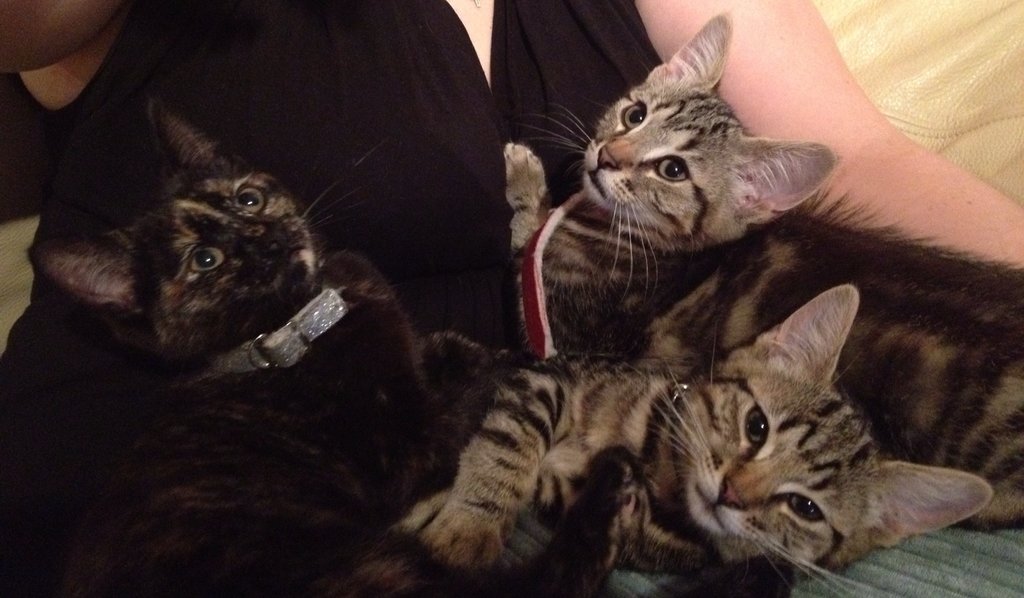 The cats are well and truly settled in and now think they rule the roost! Their favourite place to sleep is in a pile on my lap, purring so loudly you can't hear the TV, so I think we can safely assume they've bonded to us!
Evelyn (our 1 year old) has adapted to her new siblings surprisingly quickly and vice versa – to the point that Orlando (Footsie as was) now seeks her out for cuddles and strokes almost constantly. Life is chaos now but great fun!
They have been given the thumbs-up health-wise by the vet and are already almost double their original size!