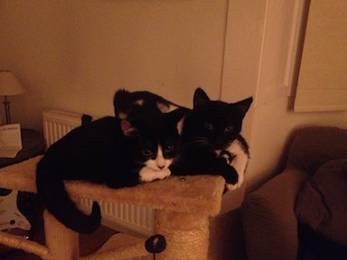 The cats Maki and Nori (formerly Bill and Ted) are doing brilliantly.
They have now been neutered and chipped. Hopefully all sorted now for the next 12 months!
They haven't been outside yet but we are going to start letting them out in the garden in a week or so.