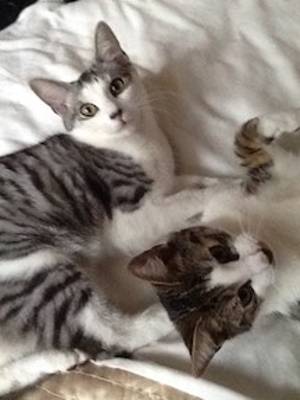 Dear all at Bristol and Wales cat rescue,
Sorry it has taken us so long but just wanted to send you a recent photo of Felix and Leia (renamed Alfie and Matilda) whom we collected back in the summer of 2014.
Both have settled in very well. Alfie is a typical tomboy and Matilda very affectionate and cuddly.
We are thrilled with them.