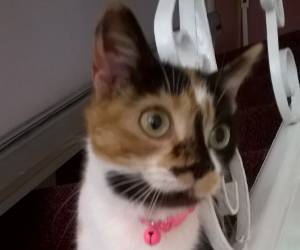 I thought I'd send you this picture of Rosie peeping through the stairs. Was so glad to see on Facebook more of the Welsh cats being re-homed.
She is doing so well and is so brave now, she's following us everywhere and plays and rolls on her back. She hisses at the dog but stands her ground and doesn't run off and hide.
Pleasure to have her.