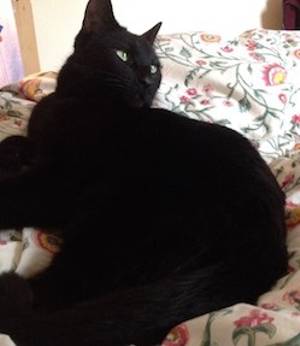 Just to let you know that Smudge – renamed Marley (although he doesn't always reply when I call!) has settled down nicely.
He spent a couple of days behind the log basket collecting cobwebs and then strode out purposefully towards the food bowl and has not looked back since!
As you can see from the photo he has been training us in duvet sharing and other arts and shows no interest in the great outdoors!
I think he will be a bit sulky this evening as it's our first day back at work and all three of us are on a diet!