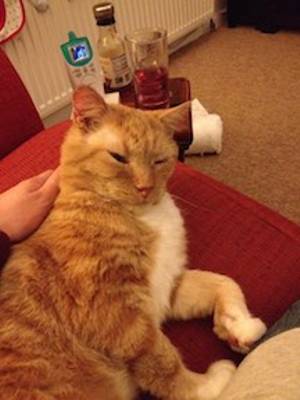 Chester (now Ziggy)… is such a wee sweetheart and very much part of the family now.
He is so far doing really well health wise so fingers crossed it stays that way for a good time yet. He loves cuddles and tolerates our toddler very well! He also sleeps with us every night :).
Thank you so much for letting us look after him – he really is part of the family now.