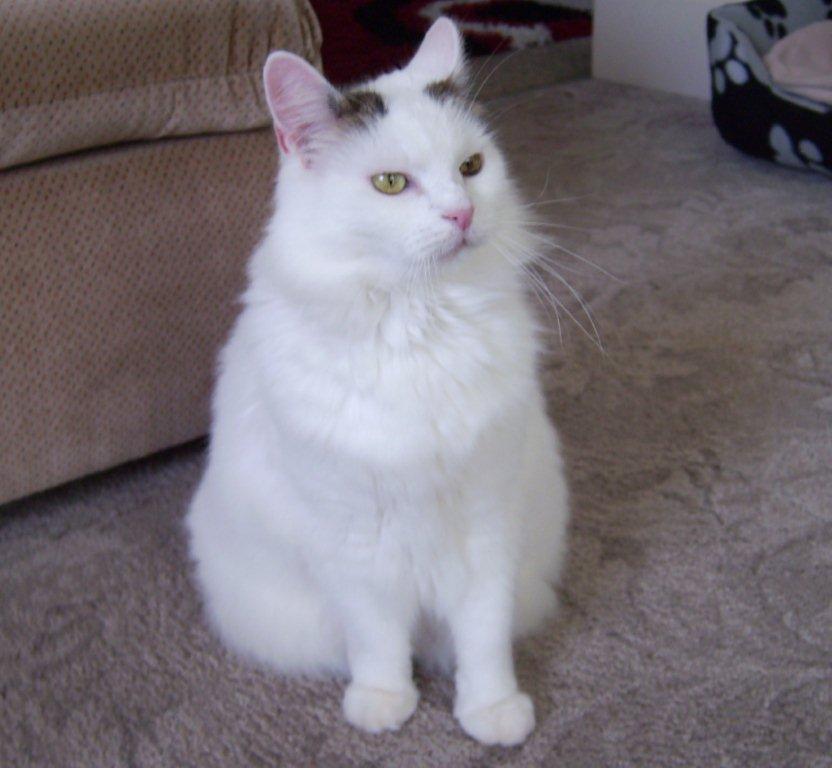 I just want to thank you for taking such good care of me, and finding me a new home.
I am settling in very nicely, eating and drinking well, and using my litter tray. I get lots of cuddles, lots of grooming, and sitting on laps is a favourite thing.
I have found a couple of places to hide if I feel the need. I am loved very much and very spoilt and consider this my forever home. We will keep in touch.
Love Pedro