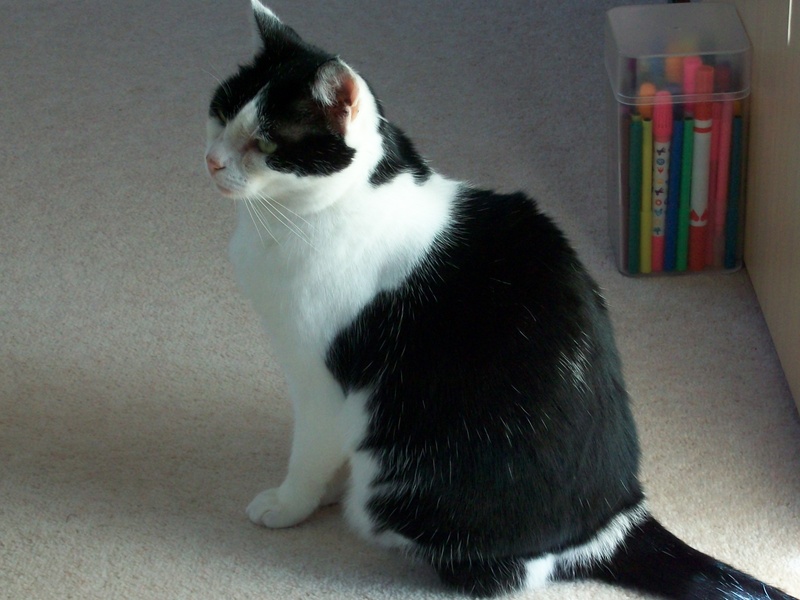 Bubbles has had a perfect cat day today – lying outside in the sun, on the balcony.
Earlier we had a photo session. Judging by the expression, I don't think she enjoys having her picture taken – I interrupted sleepy time!
After all the running about and mouse play this morning, she needed it. She has being acting like a 1 year old mornings and evenings, full of fun.