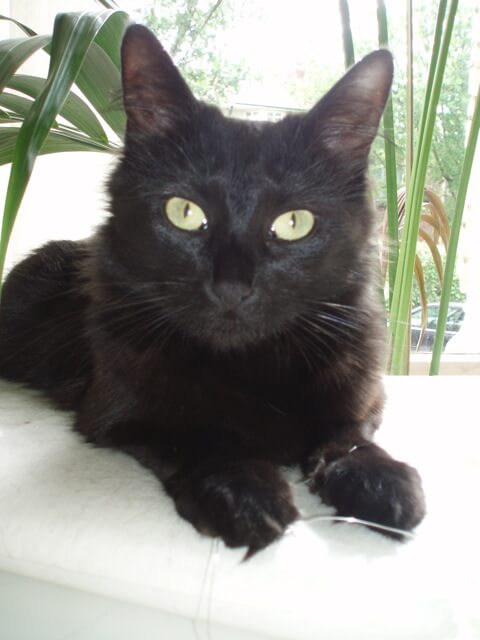 Here are some pictures for you of our lovely little Megsie to update you. Also now known affectionately as Meggins, Megs and Megsie-Moo!
She is such a little character, so chatty and sweet-natured. We love the little chatty noises she makes in response when you talk to her! She sleeps on our bed with us every night and on our laps as we work. She also likes to sleep on the desk and watch me making my jewellery.
Her favourite toy is bouncy bits of (cat-safe!) jewellery wire, she sometimes pinches them from my desk when I'm not looking (or she thinks I'm not looking!) and stashes them round the house! Overall she is a very happy cat, much loved and pampered. We adore her!