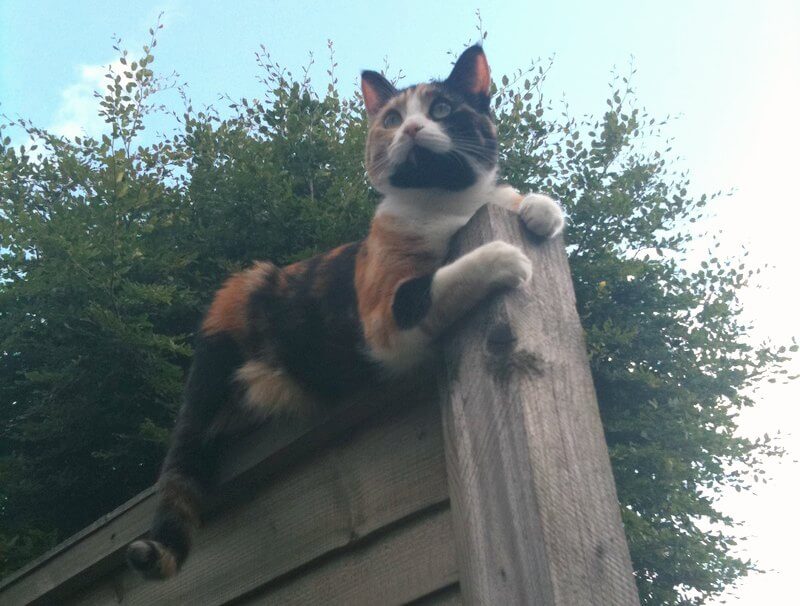 Thought it's about time we sent you some photos of Amy who we have had for just over a year now! She has settled in beautifully and we cannot imagine our home without her.
She took a little while to settle in and realise that we weren't going to hurt her or leave her. She was quite bitey when we first had her but we have managed to train her not to bite so much and she now knows when she has been naughty.
She is great with new people as long as they don't try to mollycoddle her too much and they allow her to approach them. The cattery she goes to already know this and often tell us how Amy will let you know when she's had enough! She is the most playful cat I have ever had and there's never a time when we sit down to play with her that she doesn't want to play back!
Her favourite 'toy' is hiding in paper bags whilst we trail string past and her little paws come clawing out. She doesn't go outside much but loves to sit in the front window and watch the world go by.
When we come home she is always there to greet us and flops on the floor in front of us to stroke her belly. Now winter is approaching she likes coming under the duvet with us and we find ourselves manoeuvering round her so as not to disturb her; how cats rule the roost!
She has just had her annual booster and been given a clean bill of health.
We are considering getting another cat from you but are not sure how Amy will take to this so we need to discuss it first, as Amy is our main priority.