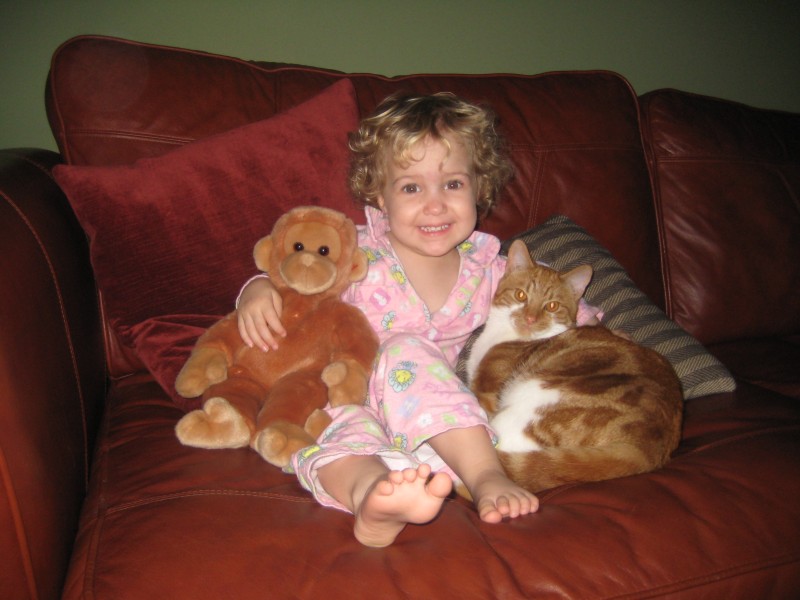 When my mum came back from seeing "jasper" she told me how nice he was, i was so excited that we might be getting a new cat. The next day my mum went to Lesley's and brought him home, when she got here with the cat i was so happy, he was just so cute!
My little sister Florence loved him too, she decided to name him Justin or Mr Tumble after her favorite tv program! We've now had him for nearly a week and he is so funny, he's not as agile as a normal cat and he much more vocal than a normal cat! Never heard one like him!
But he is the best cat we could've got! So cute and loving to everyone. I am so glad we got him, and i cant imagine what it would be like without him. Hes the best! This is a picture of my little sister Florence with Justin.
Thank you so much, Olivia! x