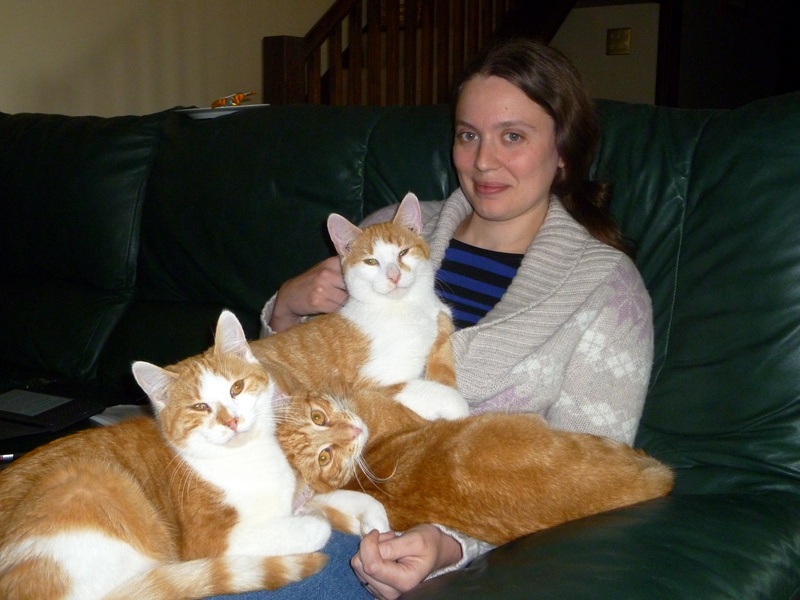 The boys have all settled in really nicely, and definitely act as if they own the place!
You may remember that Timmy was incredibly shy and scared of everything, and even now he can still be a bit jumpy sometimes, but as you can see from the photo, he's come out of his shell a lot more and loves to have a cuddle and a stroke.
It's been hard work to get him to trust us, but we think we're finally getting there and it's been all the more rewarding for it.
Thank you for all your help in helping us to find our new friends!