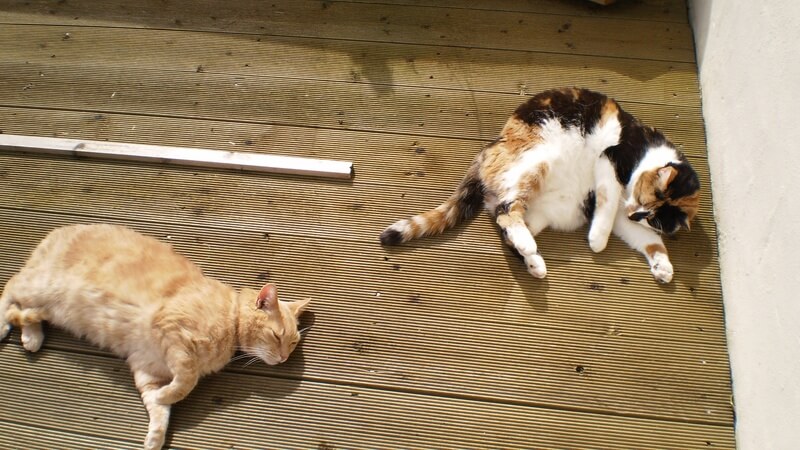 I wanted to let you know how Oscar, the ginger tom I rehomed on Christmas Eve has settled in. As you can see from the picture attached, he has managed to make my other cat Holly love him too so she will even share her favourite spot in the garden with him.
It wasn't so easy at first, she had gotten used to having me to herself and wasn't so keen to share. She still has her moments but now he will go up to her and give her a little kiss on the nose which she condescends to allow!
He has brought us both a lot of pleasure and I'm so grateful to have been able to offer him a home, he seems happy with the arrangement too judging from the noise he's making as he vies for space on my lap with the laptop.