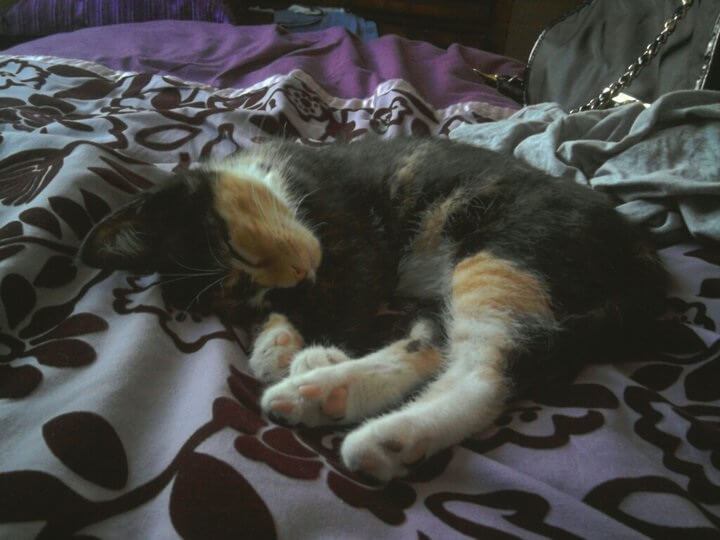 Lola is doing really well, she has started to put on a bit of weight now! She's a very spoilt cat, she has so many toys and gets a lot of attention!
Everyone has fallen in love with her, including my boyfriend who I think looks forward to seeing her more than me!! She's a very playful cat, I'm covered in scratches from our play fights!!
She's sleeping in her cat bed during the day, but gets in to my bed or my little brothers at night, which I LOVE!!
I wake up to her licking my face, which is very cute!! She's eating well and is using her litter tray all the time (apart from one accident on my mums bed the other day…oops!). She is currently asleep on my pillow, i think our playing today has tired her out so i get a moments peace to email you!
I just want to say thank you so much for returning my call and picking Lola for us, she's perfect! I can't get over how much I love her and miss her when I'm at work!
I will keep you updated with more pictures soon, she's having her next lot of injections soon so she can adventure outside and cause more trouble!!