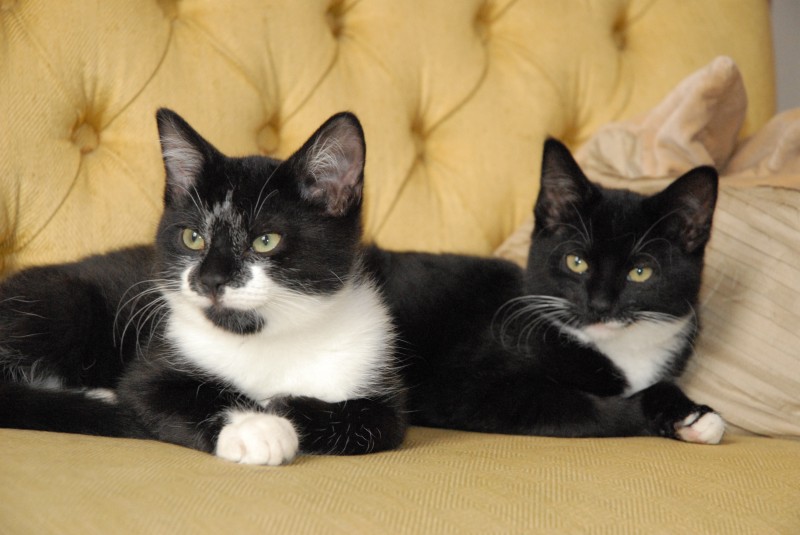 When we picked Pushka and Taffy up from the Bristol and Wales Cat Rescue they were still a bit nervous of people even though two weeks of loving care meant they had come far since they were first rescued. They spent their first night in their new home hiding in a cupboard and refused to come out despite all our best efforts.
For the first days they were too frightened to explore or even play but room by room they have conquered the house and they now act like a little king and queen. Our sofa is now their sofa and we have to negotiate with plenty of stroking to get a cushion!
It really is amazing to see how a little bit of love and security can transform even the most timid cats and we're looking forward to watching their personalities develop even further.'
Bethan and Ross.