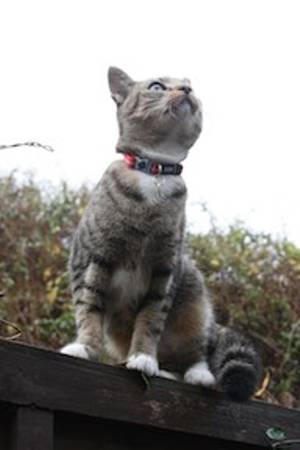 We just wanted to give you an update on Molly, now Bramley. She has been with us for 3 weeks now and has settled in fantastically. She's playful, very affectionate and brilliantly curious!
She loves a lap, a sunny window cill and chasing a little foam ball up and down the stairs. This weekend saw the first of her outdoor adventures and the shed roof is now her favourite place.
Thank you so much for allowing us to adopt such a wonderful cat and for all the fantastic work that you do.