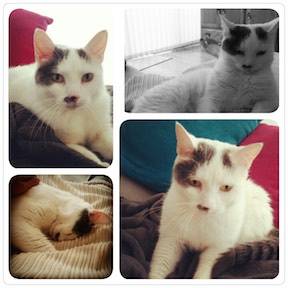 She has settled in very well indeed and is now most certainly the boss of the house!
She spends most of her time snoozing on the bed, although in recent months has also discovered a particular liking for the floor – where she makes the most of the underfloor heating!
When not sleeping she can often be found looking out of window, keeping an eye on everything, or playing with her favourite toys!
She's an extremely affectionate, chatty and gentle little girl – I can't imagine being without her!
Thank you very much B&W cat rescue!