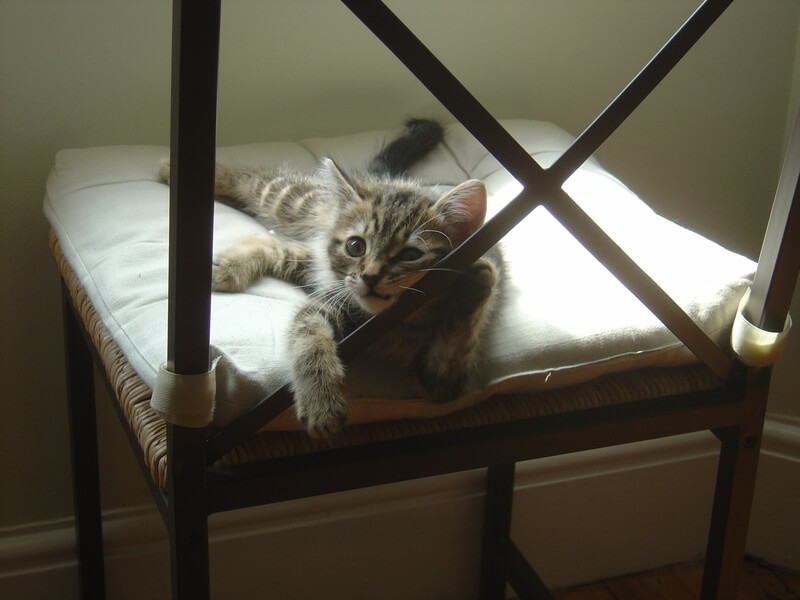 Neo very quickly made himself at home and is doing really well.
From the very first day when both of us curled up on the sofa together for an afternoon nap to his now ritual morning cuddle before breakfast, he's proved to be an affectionate little kitty, not without his crazy, playful side though! He knows his own mind and loves to play, even miaowing at us to play with him!
His favourite "toy" is, of all things, a piece of screwed up paper!
For a brave and at times cheeky kitten, he seems to be illogically scared of balls! He also likes to stand on the chair in the office to watch the comings and goings of the street – such a nosey puss!
He's very sociable and follows us around everywhere, and is always pleased to see us whenever he's been left to his own devices while we work or are out, greeting us with his tail held high and purring loudly, giving us his cat greeting of hello, rubbing his nose with ours when we pick him up.
Thanks to Bristol Cat Rescue for introducing us to Neo and helping us adopt him – we couldn't imagine our home without him!