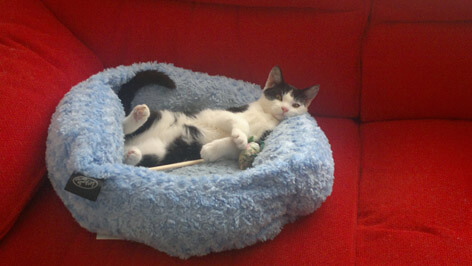 Here is a picture of Felix settling in his new home.
After the initial hissing from Fudge, it seems to have settled down a bit and though not best of friends just yet, they are getting on much better and chase each other around, etc!
As I type, Felix is sat on my shoulders and trying to chase the mouse round the screen!