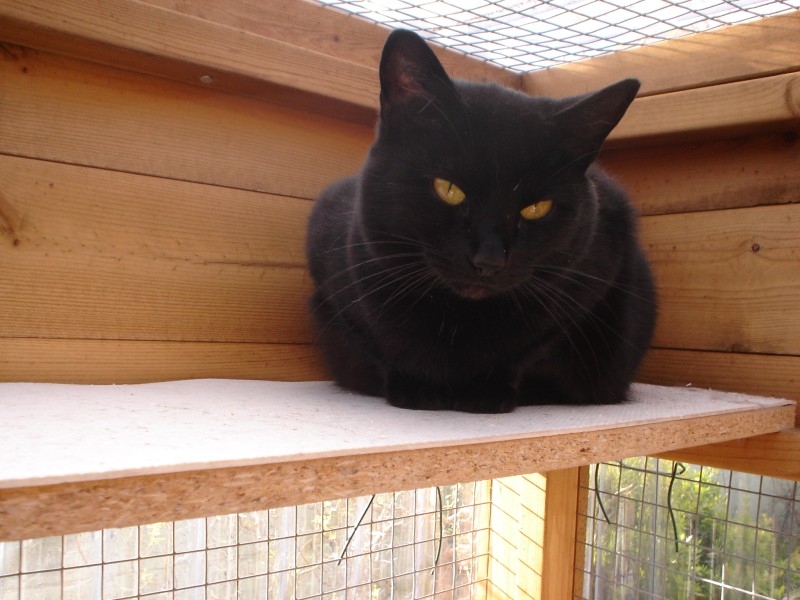 Our little black beauty was known as Rosie when we first met her. She had been through a hard time after her previous owner died and had been pushed from pillar to post. She was so friendly and laid back, though, when we visited her in her foster home that we couldn't resist her.
The day we brought her home she was very shy and spent most of the time behind the sofa, sneaking out when we left the room and shooting back there when we went back in. By the second day,though, she had found her feet and chosen her favourite chair. It was then we decided she was too cheeky to be a Rosie and changed her name to Jess.
Since then she has become queen of the house and is well on the way to becoming queen of the neighbourhood, venturing a little further down the garden each day. She really is a little love and we can't imagine being without her now. She's part of the family.