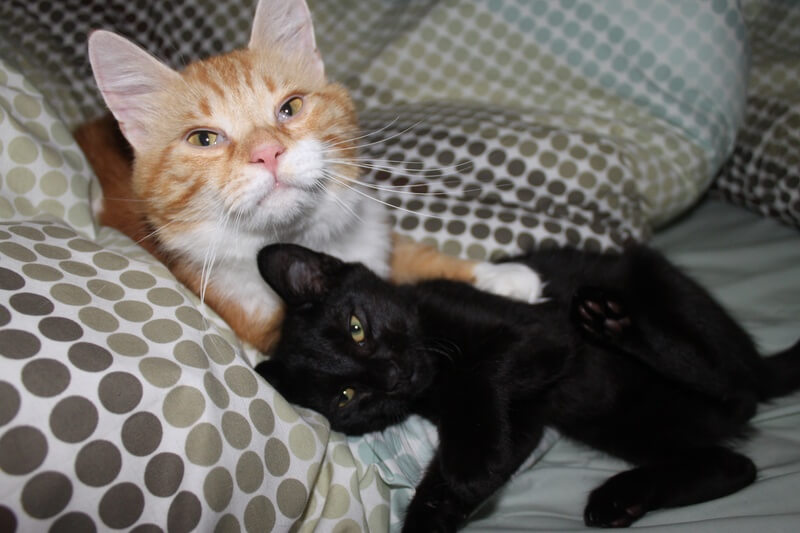 Just wanted to send a quick email to thank you so much for our two lovely new cats, Hector (was Raven) and Pippin (was Pippy).
We've had Hector for a month now and he is such a playful, inquisitive and friendly kitten. Pippin was originally meant to arrive at around the same time, but as he was ill we had to wait until this week to take him home.
He is a very handsome boy and is also a lovely friendly cat. We were a bit concerned about how they would get on, but within minutes they were playing together happily!
Thanks to Sarah, Clodagh, and especially Karen and Cathy for looking after them so well before we got them. Here is a rare photo of them both sitting still!