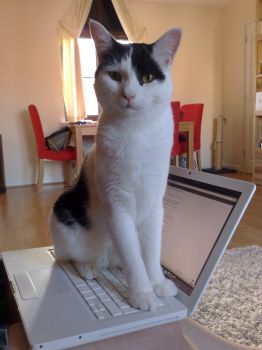 Just a quick email and picture to let you know how Enzo (formerly Ziggy) is doing.
He is such a lovely cat, you were certainly right about him wanting a soulmate, now he's found not just one soulmate but two, as he's settled with my Husband and I and is now very affectionate.
He's a cheeky little thing always looking for mischief, he has such a big personality. He's still definitely a "belly on legs", always thinking about food!
Thank you so much.