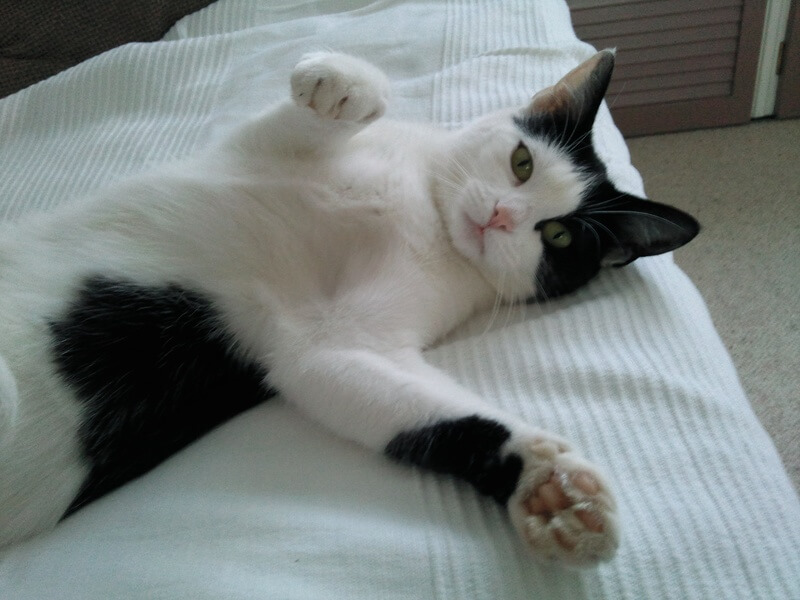 We adopted the lovely Ruby from you in February 2010 after our cat, Jasper, passed away a few months before. We wanted to meet Ruby as we could tell she was a real character from her photo, and how right we were! Ruby has settled in so well that it's like she's always been a part of our family.
She's a very sweet and good-natured cat who enjoys having her tummy tickled and playing with all her toys. We're grateful to Bristol and Wales Cat Rescue for looking after her while she was in your care.
She's now in a peaceful and loving home where she can pretty much have the run of the whole house and garden. Ruby has made our house feel like a home again!