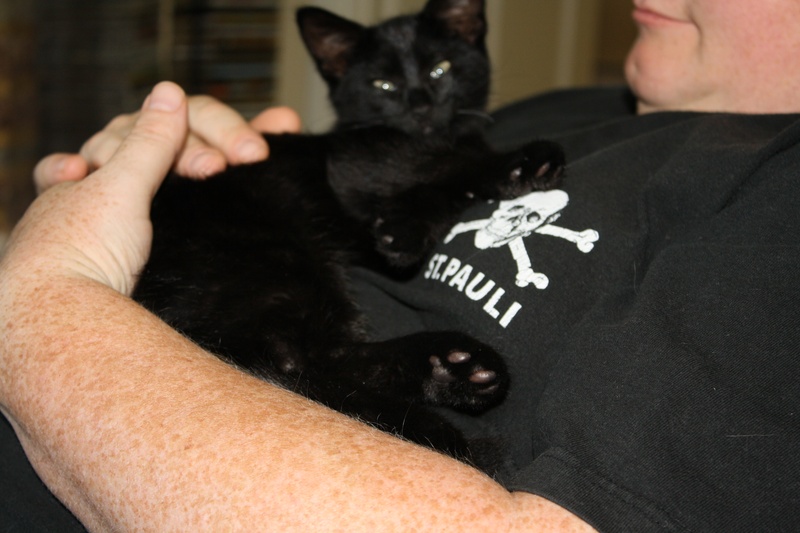 Just an update on Clara, who went to Nala then Tooie as in short for TwoRoo, she is doing fantastic! So she has settled in completely and is in to absolutely everything.
Sonic has come out of hiding and they are both getting on well, he even lets her pinch his food and he washes her head. She loves cuddles and purrs for England.
We had our niece over at the weekend, and the two of them had a great time. She has been for her 2nd vaccnation today, she still has a little diarrhoea but the vet says it should clear up with worming and moving on to James Wellbeloved as it is hypoallergenic.