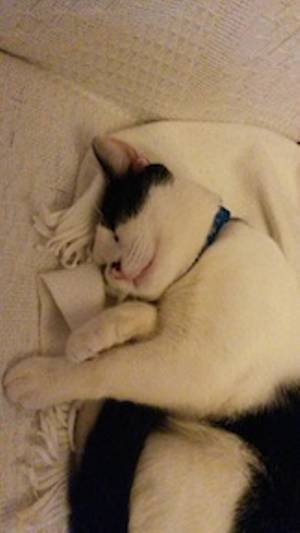 I thought you might like an update on Louis, the cat we adopted from you last month.
What can I say? He got his paws under the table almost immediately! We were initially worried about whether our other cat, Twinkle, would take to him but we needn't have done as the majority of the time they're fine together, although they do have their moments!
Louis is a gorgeous cat who loves cuddles and can often be found snoozing on a pile of clean washing. He also has a habit of chasing his tail, which causes much hilarity.
Louis is the purrfect pairing with Twink, thank you for letting him come home with us x