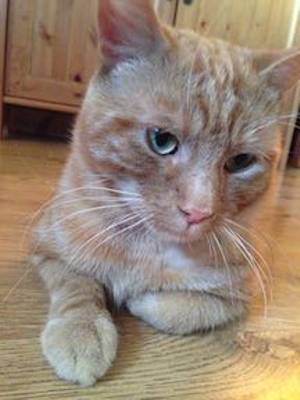 Freddie – he has settled in well!
Off to the vets on Saturday for his final injection and he is getting well and truly spoiled.
A happy chappy he loves the windowsills and playing and we can't wait to show him the garden!
He loves snuggling up on a lap of an evening and we just love him so much!
Thanks so much – and keep up your good work.
Charlotte and Jack