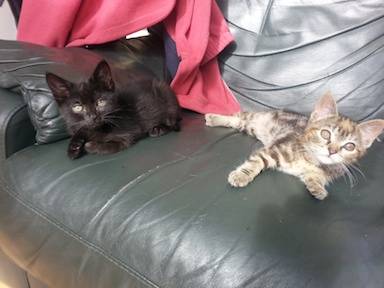 These guys are settling in very well; eating, drinking, playing and using kitty litter all within the first 10 minutes.
They often have a mad 10 minutes bouncing off all the wall. Yep, they are what we wanted. They makes us laugh a lot.
Thanks for all you care and attention over the last few weeks.