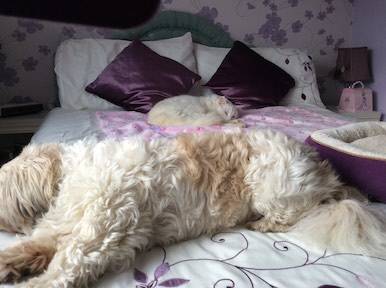 As you can see from the photos, Leo has settled in very well. He was well worth waiting for, just what I needed.
He is as you said very chilled and is fitting in very well with the rest of my family.
Thank you so much. He's very affectionate with me, at night he always sleeps alongside me, sometimes he even gets inside the bed.