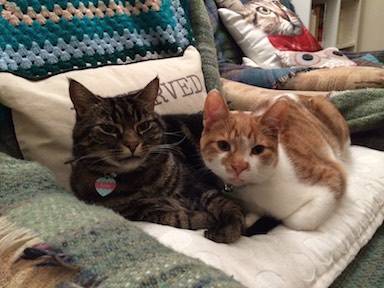 I thought I'd give you an update on Henry (and Lola) who are getting on famously. Henry is growing away and is still very lively but keeping us entertained! He's quite a character.
Lola and Henry spend their days sleeping, playing and climbing trees. Very happy they are both getting on so well – definitely another success story.
Thank you again for both Henry and Lola. It's been 9 months since we got Lola and around 4 months I think since we got Henry and now I wouldn't be without them. 🙂
Thanks!