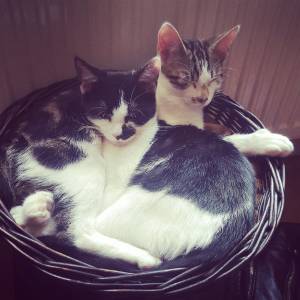 Just thought I would give you a little update on Max and Marley (was Matty). They've been in their new home for nearly 2 months now and have settled in so well. Can't imagine not having them.
They love playing, chasing each other around, sleeping and of course eating. They go crazy for dreamies and have very much enjoyed having wet food.
Thank you so much for all the help during the process.
Sarah