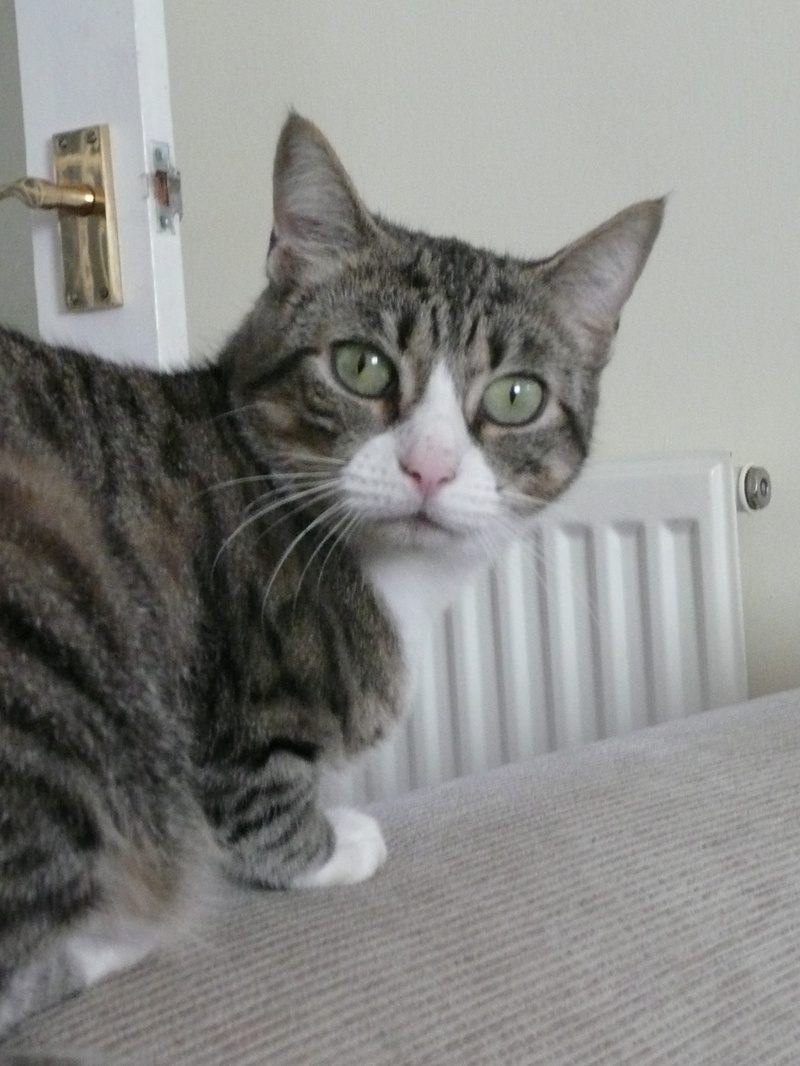 Other than initial teething troubles with our other cat, Mittens has settled in like a dream.
I have never met a cat with quite such an appetite though; she even sits at our feet and watches us eat dinner in hope of any scraps – I think she may have been a dog in a previous life!!
She also makes us laugh with her toys; she has two big rats which she carries about the house; when we go to bed she has to bring them upstairs with her!
She has had her jabs now and is allowed out into the big wide world again. She was very excited about this on the first day, but she isn't very brave about going far yet and, since then, spends almost all her time indoors; I think she likes the warm!
She also likes to sleep under the duvet with you, which takes a little getting used to!
Thank you very much for such a lovely little cat, and for all your help and advice during our initial troubles with her – she is very much part of the family now!