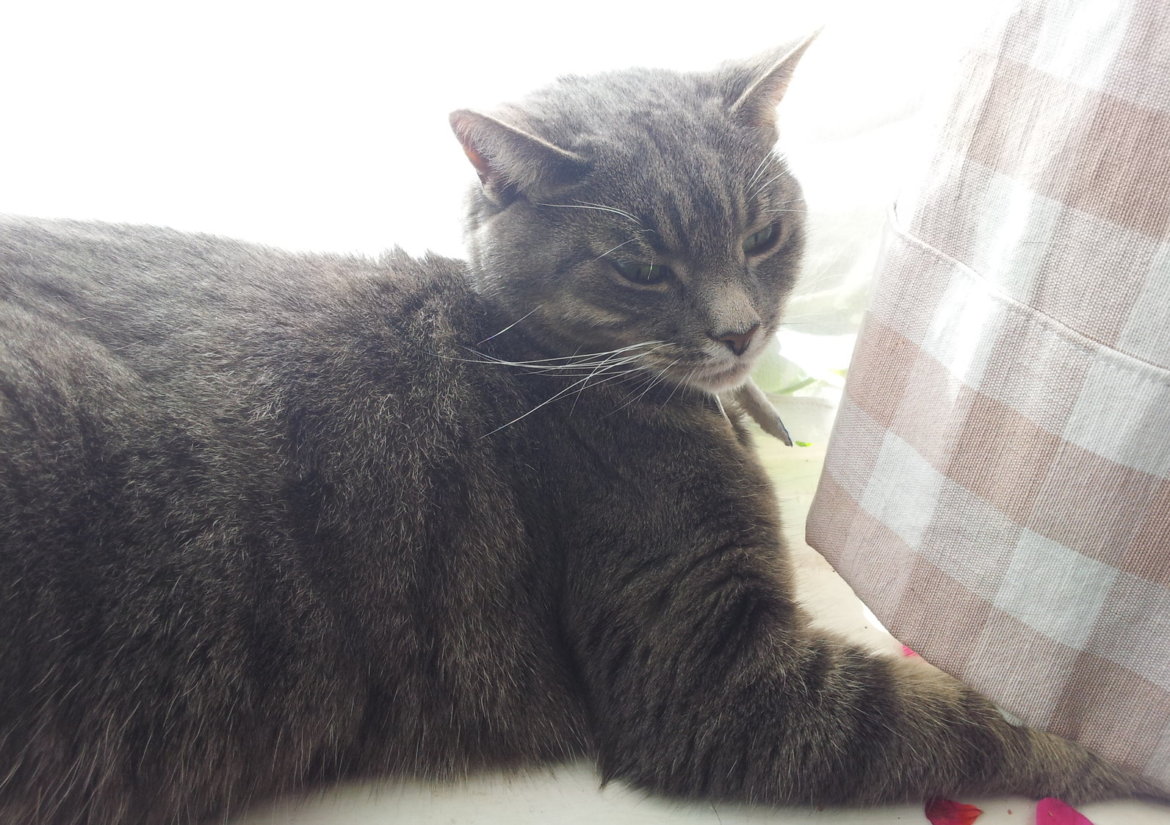 I am just giving you an update on our beautiful Roxy, who we adopted from you 10 weeks ago. The photo doesn't do her justice; she has a beautiful smoke grey coat with white bibs and paws and the most beautiful bright green eyes.
This is her in her favourite sun spot on the window ledge. As I type this she is looking at the letters appear on the screen in fascination!
Roxy has been wonderful from day 1. She settled quickly and although a little nervous at first, has always been so friendly, but not impossibly needy of attention, which fits in perfectly with us. She has never once bitten or scratched and loves to roll on the carpet to have her belly rubbed for ages!
Soon after she came to live with us she caught a mouse in the house – we had no idea we were infested and she got loads of praise! Having said that, she is now going outside regularly and if she is catching anything she isn't bringing it in, which is good as I'm scared of rodents!
Roxy is an absolutely delightful cat and has settled so well. We completely adore her and are so pleased she makes our family complete. It is so rewarding to adopt a rescue animal and I would recommend it to anyone; we really did get incredibly lucky with our beauty Rox!
Thank you for the wonderful work you do.