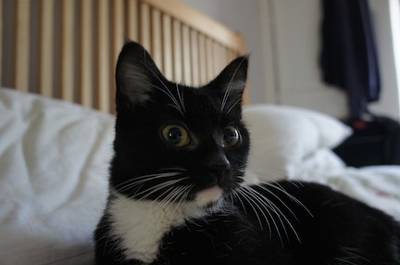 Evie has settled in brilliantly, is getting on with everyone and seems to have taken a real shine to our 2.5 year old daughter.
Our 5 year old cat Rosa (BWCR alumni 2009) was a little cautious at first, but seems fine now and they have been sleeping on our bed together and generally getting along very well.
Thanks again for your help, we are really delighted she has come to live with us!