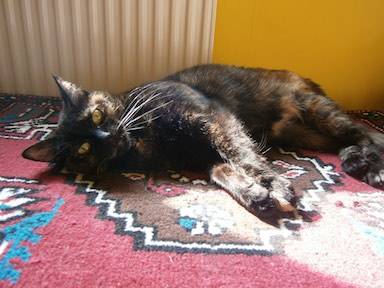 Willow is a real sweetie! Since we adopted her in February she has settled in very well and loves having a whole house to be in.
She also enjoys exploring outside in her garden. She is now happy to be stroked, likes sitting on our laps and likes to play – especially with rolled up balls of paper!
Thanks to Mike and Bristol and Wales Cat Rescue for all your hard work and help.
Best wishes and thanks again.