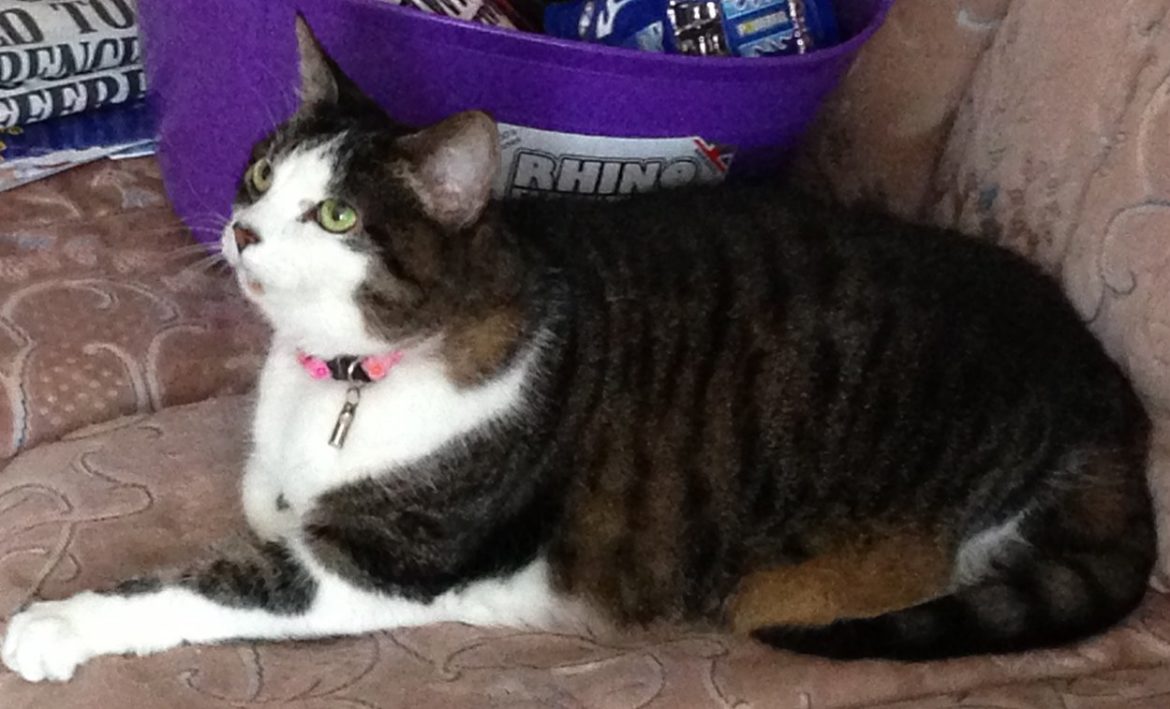 Kitkat's new owner describes her as 'a lovely little thing' who follows her around everywhere and likes to sit beside her all the time.
She took a while to settle in and for a long time used to hide when visitors came to the house, but she's now much more chilled and friendly with everyone.
She was mostly an indoor cat before but now potters around the garden with her new owner. It sounds like she's being thoroughly spoilt too – she's said to enjoy the odd fillet of fish!