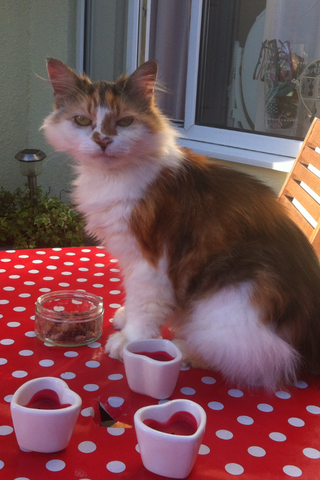 It's been almost two months since we adopted Amber from you and I thought you might be interested to know that's she's getting on brilliantly and is a happy, settled family member.
She's not our dogs' biggest fan, but they stay out of her way most of the time (she bops them on the nose if she feels they're taking liberties!). She's even stolen our dog, Ned's favourite snoozing spot on the sofa where she can sit in the sun while looking out the window.
She is very much 'my' cat, and doesn't leave my side all night, and she has discovered the delights of the garden – popping in and out through the window when we are outside to supervise.
Thanks again for the great job you are doing.