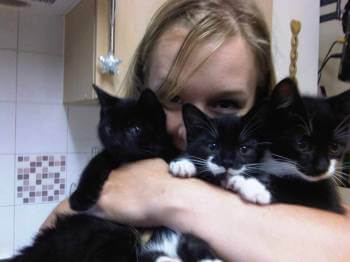 This is us when you had us.
This is us just a few weeks later.
This is us now, waiting for our slaves to hurry up and feed us (from left, Biba ('BB'), Minnie, Henry).
This is us an hour or so later, having a communal snooze in our 'kitten den' whilst digesting our dinner.
As you see we still do everything as a gang of three! Thank you for giving us such a good start in life.