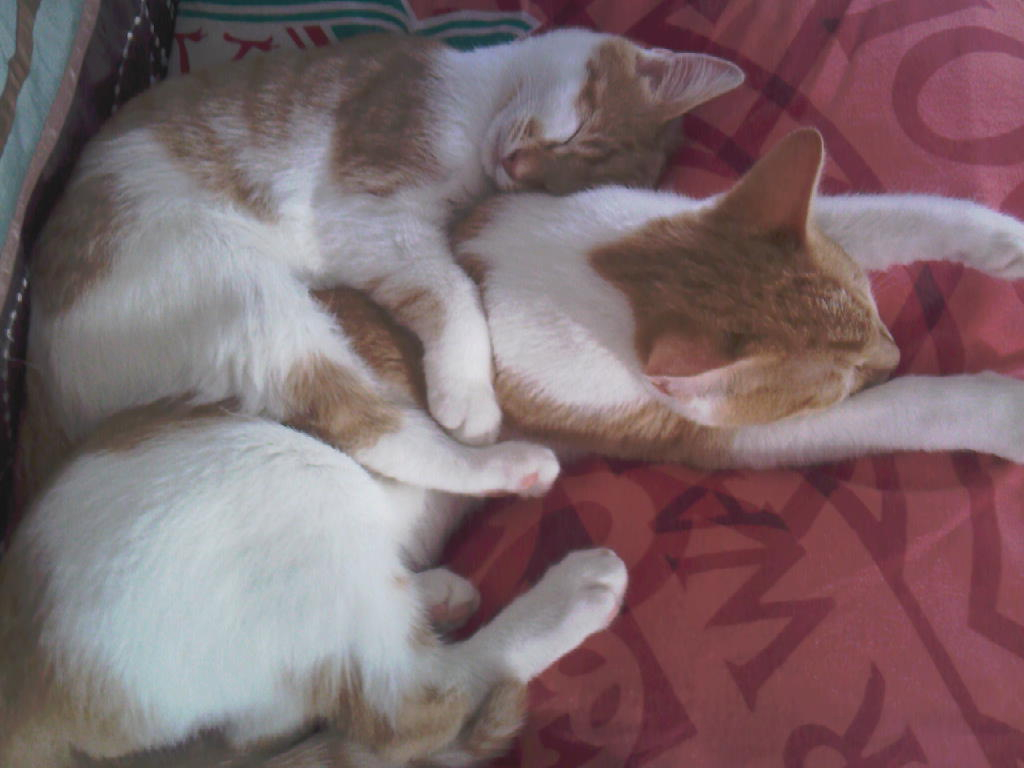 Hi my name is Buster (nee Matilda) and this is my sister Bojangles (nee Mr)!!!! You may remember us as Ickle and Bickle? We found our forever home 10 weeks ago when mum and dad came to pick us up from our foster home.
What a scary ride home…. We're home now forever, so it was worth the wait. For the past 9 weeks I have been 'Tilly' and 'Bo' my sister, was my brother – you can imagine the shock when the vet told mum I was a boy (he he).
Even though I am the biggest, it took a while to sink in….. I think she's over it now, although, I am still Tilly sometimes !! When we got home we met our big sister Fred (there's a theme isn't there!), she didn't like us much and so mum and dad kept us apart for a while and let her get used to us bit by bit.
We didn't mind that she hissed, it was a matter of time before Bo won her over with her big amber eyes and soft nature…. I, on the other hand, prefer to chase her; a lot!!!!!
She's just about got used to us now but we still sleep apart, haven't quite managed to infiltrate the bedroom; it's only a matter of time. We love our home, there's lots of space to play, lots of toys; which apparently are ornaments but they look like toys to me.
My favourite toy, other than the glass beads in the candle garden, comes out of a drawer every morning and involves mum chasing me to get the 'pop socks' back from me when she puts them on the bed for me to play with, it's great fun, she plays for ages……
Bo is a good little girl, I'm apparently a little monkey? We haven't been outside to play yet we have to have another injection and then when we get a newt and a spade we should be ok?! Until then we can distract ourselves with the aquarium, tormenting Fred, racing up the stairs, daredevil banister walking and hall floor surfing.
Here are pictures of me, Fred and Bo, Bo and me sleeping (she's hugging me), Bo on her paw bed and me doing the daredevil banister walk because I am the coolest cat in Martock.
Thanks for taking time to read our update