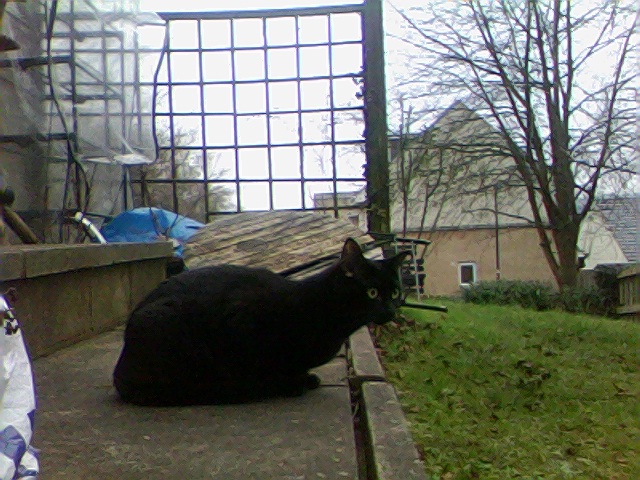 I thought I would give you an update on how Banshee is getting on. When we first got her home she was quite feisty; I think she was determined to make her mark in our home!!
She has settled down quite quickly, and although we are still working through some of her habits (getting on kitchen surfaces, weaving though legs and being quite dominant in doorways), I think she is very happy here.
We have become quite attached to her and her strange little mannerisms and noises (although she makes them a lot less now). I believe she is very happy with us, as we are with her. She likes to sit close (but not on us) and has even licked my nose once!
Overall, I would say she has settled down better than I had hoped; she is a very loving cat, and I think she is learning to trust us quite a bit.